I wrote a WordPress plugin to modify the behavior of the recent comments widget. Since WP version 2.8.0, popular widgets have been included as core functionality. I don't like how the recent comments widget works, so I changed it. Instead of displaying the post titles that received comments, my plugin shows comment excerpts. I made this graphic to show the difference between the default behavior and the effect of this plugin: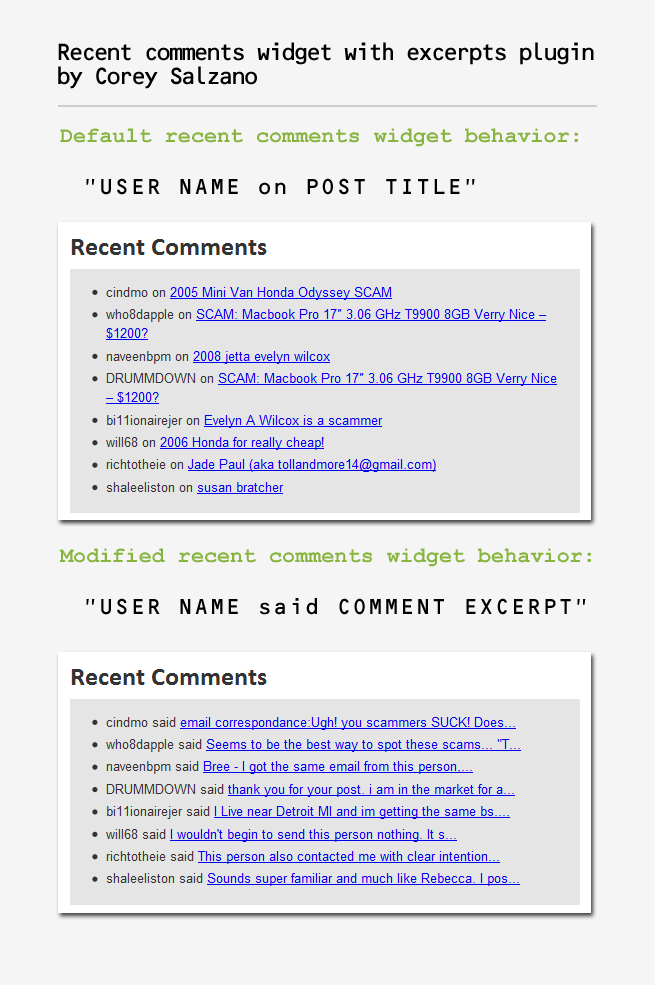 WordPress.org link
Visit this plugin's page in the official WP plugin directory.
Installation Instructions
Decompress the file contents
Upload the recent-comments-widget-with-excerpts folder to a WordPress plugins directory (/wp-content/plugins)
Activate the plugin from the Administration Dashboard
Open the Widgets page under the Appearance section
Drag the Recent Comments widget to the active sidebar
Enjoy!