This plugin redirects visitors of a WordPress website to a specific URL after they leave a comment, publish a post, login or logout. I wrote this plugin for the same reason I have written others. I need its features.
Purpose of this functionality:
Show users a custom page as soon as they log in to their account
Redirect commenters to a landing page with upgrade options or ads
Thank contributors immediately after they publish a new post
Remind users that just logged out about a deal that expires soon
Control panel screen shot: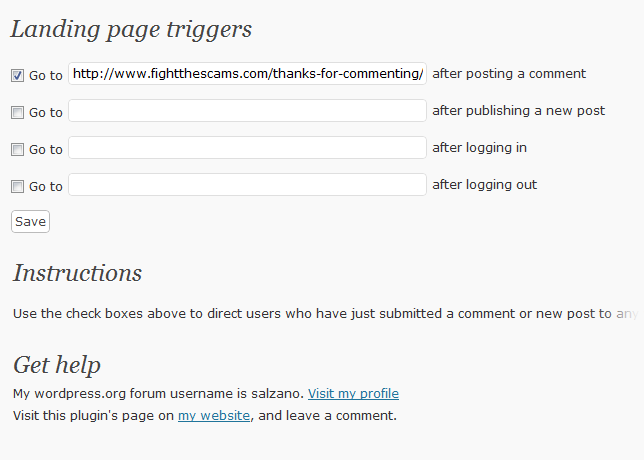 Click to view full size
Link to WordPress format readme.txt file:
Link to demo site running the plugin:
Important things about buying this plugin
There is no immediate download available yet. When you buy this plugin, I will email you a zip file.
This plugin is not free. I want 6$ USD for each download. Once you buy the plugin, use it on as many of your sites that you want.
PayPal only for now, simply because I already have an account there.